Computer- based orthoptic programs have brought a revolutionary change in the diagnosis and management of orthoptic disorders. Computer- based orthoptic practice include:
Computer- based orthoptic therapy programs for vision therapy, and neurovision therapy.
Computerized orthoptic- diagnostic programs for sensory as well as motor evaluation.
COMPUTER-BASED DIAGONOSTIC PROGRAMS:
Electronic vision testing programs.
Optodrum [Softwear for ortokinetic drum(OKN)]
Digital Hess chart and diplopia chart.
BVA (Binocular Vision Assessment Program)
PTS (Perceptual Therapy System)
Read Alyzer eye movement recording system
TOVA (test of variable attention)
Visagraph
COMPUTER-BASED THERAPEUTUC PROGRAMS:
Vision therapy programs.
Neurovision therapy programs.
COMPUTER- BASED COMBINED DIAGOSTIC AND THERAPEUTIC SYSTEM:
TRYe vision therapy Softwear.
Computer orthoptics programe by HTS INC solution.
Computer orthoptics.
The computer orthoptic liquid crystal automated vision therapy system is an interactive tool that our doctors use to aid in diagnosis and treatment of many ocular problems.
Computer orthoptic includes complex stimuli,which allow automatic testing and measurment of eye movements, fixtion, supression, visual memory and depth preception.
The therapy is effective for eliminating amblyopiaa, breaking eye suppressions , improving visual memory, and reating starbismus.
VISION THERAPY/ TRAMNING IS EFFECTIVE FOR:
Treating amblyopia.
Breaking supperssions.
Improving ocular motor skills.
Improving visual memory.
Improving acccommodative facility.
Altering retinal correspondence.
Increasing fusional ranges.
Treating strabismus.
COMPUTERIZED ORTHOPTIC DIAGNOSTIC PROGRAMS AND INSTRUMENT:
Several applications are available for smart phones, tablets, laptop and PCs that reproduce many eye tests. These can be used by optometrist, ophthalmologists and some programs by the patients also. Computer orthoptic includes complex monocular and binocular stimuli, which allow automatic testing and measurement of the following skills:
OCULOMOTOR (Pursuits and Saccades), FUSIONAL RANGES, PHORIAS, MOTOR FIELDS, ACCOMMODATVE FACILITY, ANISEIKONIA.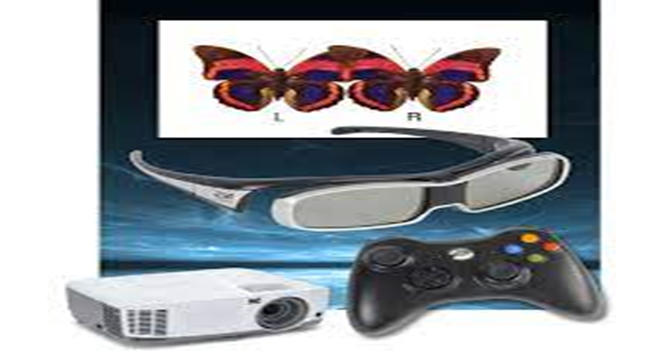 ELECTRIC VISION TESTING PROGRAMS:
Electronic charts are available for far as well as near testing. Few examples:
Chart Pro
Optos' chart remote.
Vision Chart.
With Sight Book.
AAPOS Vision Screening App.
OPTODRUM:
The Optodrum is a good alternative to expensive and bulky optokinetic drum for adult and children.
BVA:
BVA is a stand- alone binocular vision screening program. It is capable of automatic testing of heterophorias, fusional range, saccades, pursuits, accommodation, suppressions and fixation disparities.
PTS TEST:
Compuriterized perceptual therapy system allows automatic testing for speed for information processing, visual simultaneous processing.
TOVA:
It assesses ADD, ADHD, and impulsivity.
COMPUTER-BASED VISION THERAPY AND NEUROVISION THERAPY PROGRAMES:
VISION THERAPY PROGRAMS:
Eliminating amblyopia
Breaking suppressions
Improving visual memory
Improving oculomotor skills
Improving accommodative facility.
Altering retinal correspondence, increasing fusional ranges or treating strabismus.
FUSIONAL RANGES
COMPUTER VERGENCE SYSTEM (CVS):
This program uses random dot sterograms to from picturesthat require bi-foveal fixation to stimulate the vergence system.
PERCEPTUAL VISUAL TRACKING PROGRAM (PVT):
                                                                                         This program is designed to improve specific tracking deficits that are often found in persons. Perceptual visual tracking skills are basic to all aspects of reading and other academic areas. Improvement in tracking is often accompanied by improvement in reading, spelling, attention and speed of working. It is a sophisticated yet user-friendly computer application that will run on almost any personal computer.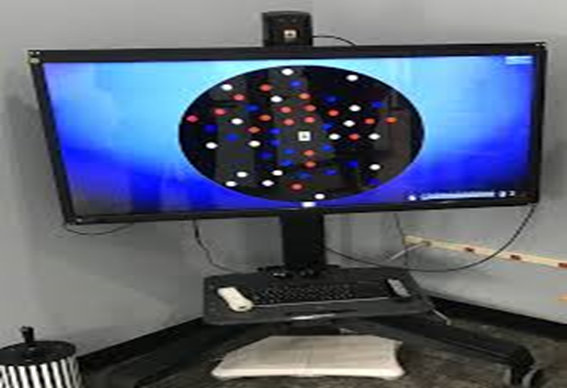 VISION BULINDER: COMPUTER VISION TRAINING:
A home vision training program designed to treat both binocular vision disorders such as convergence problem, accommodation problems, suppression and eye-tracking difficulties, as well as visual information processing difficulties that can impact on a student's learning by limiting their ability to understanding and remember what that they see.
EXPORT VISION TRANING SYSTEM:
Has revolutionized the way people look at their vision. To read more comfortable, learn more effortlessly, people everywhere are doing daily eye exercise with the EYEPORT.
EYELIGHT:
Target the weaker functions side of the brain via the non-dominant eye. Light stimulations directly to the non-dominant brain cause an excitatory barrage to travel to the mesencephalon, the most metabolic area of the brain, where an increase in cellular activity takes place.
AmbP Inet program:
An amblyopia hand-eye coordination program which uses principles of operant conditiontning and behavior modification to appropriately alter stimuli characteristics to improve visual acuity.
PTS II Inet:
It is a home-based computerized perceptual information processing domains, including simultaneous processing, sequential processing, speed- of-information processing, visual temporal processing and rapid automatized naming
Dyslexia.
Ordinary reading disability.
Word decoding difficulty.
Problems in reading comprehension.
Spelling problem.
Laterally-directionality deficits.
Attention disorder.
Acquired brain injury with perceptual cognitive potential.
BRAINWARE SAFARI:
Therapy for 14 cognitive skill in six areas.
PLAY ATTENTION:
Improve attention.
Sub iNet:
Addresses subitizing deficits to improve math skills.
TRACK AND READ:
Twelve therapy procedures for developing saccadic eye movements, span of recognition and visual sequential memory skills.
NEUROVISION THERAPY PROGRAMS:
Concept of neurovision therapy is based on the visual plasticity, which is the ability of the visual system to charge its response in order to adapt to the changes to visual input.
EFFECTS OF REVITAL VISION-PERCEPTUAL LEARNING:
Improvement of lateral interaction in amblyopia.
Improvement of CSE in amblyopia.
Improvement of CSE in non-amblyopic groups.
Improvement of VA.
Transfer to improvement of binocular vision.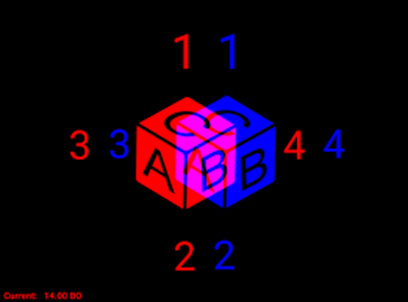 COMPUTER-BASED COMBINED DIAGNOSTIC AND THERAPUTIC PROGRAMS:
TrYe (Train your eyes) VISION THERAPY SOFTWARE.
COMPUTER ORTHOPTICS PROGRAM BY HTS INC :
HTS INet/ Computer Vergence System(CVS) is a sophisticated yet easy-to-use vergence exercise computer application that the patient can run on windows and MAC computers.
Pursuits.
Saccades.
Base-in/ base-down- out vergence.
Auto slide vergence
Jump ductions
Base-up/ base-down vergence
Accommodation
COMPUTER ORTHOPTICS:
It includes both orthoptic therapy and diagnostic procedure:
Therapy procedure includes smooth vergence, rotation, jump ductions, multiple choice vergence and accommodative rock.
Diagnostic procedure for heterophobia, fusional ranges, accommodative facility, worth 4 dots, aniseikonia.