Vertical Strabismus refers to a vertical misalignment of the visual axes of the two eyes in the vertical direction in any of the nine cardinal positions of gaze.
Vertical Strabismus is more symptomatic than horizontal Strabismus.
Usually, the vertical recti or the oblique muscles are involved.
This could be Comitant (Deviation that is the same magnitude regardless of gaze position) or Incomitant (it's magnitude varies as the patient shifts his or her gaze).
Associated with horizontal deviation.
 Types are—
▪︎Hypertropia:– non Fixating eye is higher than Fixating eye.
▪︎Hypotropia:– Fixating eye is higher than non Fixating eye.
CLASSIFICATION OF VERTICAL STRABISMUS :
Depending upon the constancy of deviation hyperphoria
The direction of deviation in the non Fixing eye
Depending upon the competence of deviation
Comitant vertical deviation
Refractive (induced)

End result of long-standing Paralytic deviation
Incomitant vertical deviation
Apparent oblique muscle dysfunction interior oblique overaction Inferior oblique Underaction Superior oblique overaction Superior oblique Underaction
Paretic vertical deviation Congenital unilateral Superior oblique paresis-congenital Superior oblique paresisBilateral Superior oblique paresisMonocular Elevation deficiency Monocular depression deficiency Superior rectus paresis Inferior rectus paresis Skew deviation
Restrictive vertical deviation-
Vertical deviations in Duane's retraction syndrome. Brown's syndrome Congenital muscle fibrosis Dysthyroid orbitomyopathy.Post-traumatic orbital wall fractures.Tumors, pseudotumors, and cysts in the orbit.
Dissociated vertical deviation (DVD)
Monocular DVD

Binocular or alternating DVD
ETIOLOGY :
Convertion of Incomitant Paralytic hyperdeviation.
 Ocular muscle weakness  
Central ocular control disturbances
Underaction of extraocular muscles.
Secondary to hemorrhage or mechanical trauma with extraocular muscle atrophy.
Traumatic neuroparesis.
Secondary fibrosis of the extraocular muscles.
Unequal refractive correction.
CLINICAL FEATURES :
Signs:‐
Common signs include —
Ocular deviation in the vertical direction in any of the nine cardinal positions of gaze position of gaze with either eye fixing on the Hirschberg test and prism cover test.
Ocular motility tests can show the limitation of movements in the vertical direction.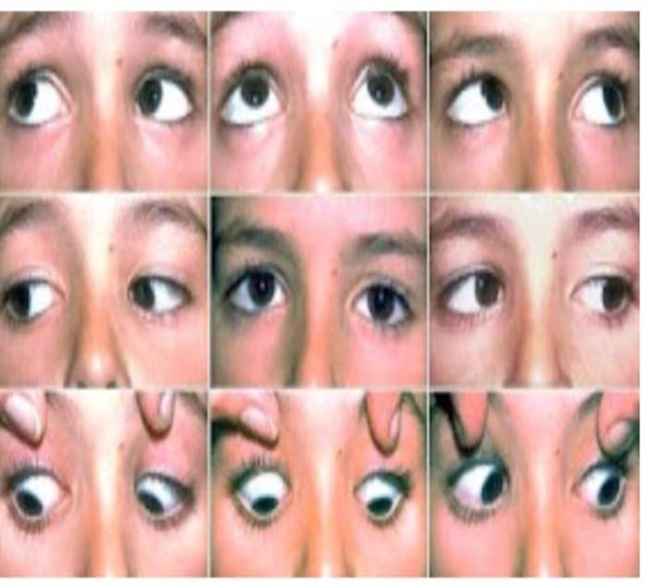 Symptoms:‐
Commonly Intermittent than constant.
Suppression
Vertical Diplopia
Amblyopia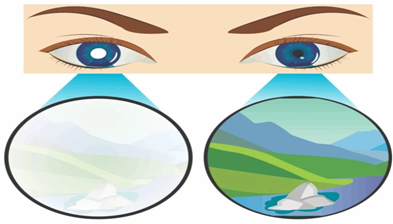 Vertical anomalous retinal correspondence
Vertical deviation of the eye.
Abnormal head posture – Tilting of head and chin up or down.
Repeated measurement shows the overaction of one or more cyclovertical muscle.
TREATMENT :
Orthotics:—
to eliminate suppression may be indicated prior to surgery.
It is impossible to improve Vertical fusional vergence through Orthotic training.
Prismotherapy:—
Smaller than 11D can correct prism
              Hypertropia = 5pd BD
              Hypotropia = 5pd BO